Jonathan Rose, guest speaker at H2H All-Partner Meeting
Members of the Hudson to Housatonic Regional Conservation Partnership convened at Pace University for an All-Partner Meeting on December 6th featuring guest speaker Jonathan F.P. Rose, a renowned urban planner, real estate developer, and author. Rose delivered a rousing call to "equalize the landscape of opportunity for all" through planning and design that attends to community needs such as affordable housing, education, healthcare, and open space.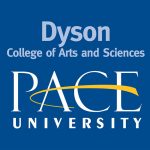 A big thank you to Pace University for hosting this event for community members to discuss regional conservation planning efforts! The presentation was followed by working group updates and a review of draft maps showing conservation priorities in urban, suburban and rural areas prepared in support of H2H's Strategic Conservation Plan.
Media Highlights
May 2018 – Aspetuck Land Trust: WPKN Community Radio Interviews David Brandt about local land trust activities

May 2018 – Aspetuck Land Trust: Connoisseur Media interviews Executive Director David Brant (click ahead to 41:15 to hear the interview).
November 2017 – Aspetuck Land Trust purchases 38 acres in Weston
January 2016 – H2H Becomes Regional Conservation Partnership 
September 2016 – Hudson to Housatonic (H2H) Landowners Protect Land with Conservation Easement
October 2014 – Hudson to Housatonic Initiative Helps Landowners Conserve Water Supplies & Wildlife Habitat