In 2019, Greenwich Audubon Center (the Center) launched their partnership with  "Accessibility For All", a network of organizations in Connecticut committed to providing equitable experiences for guests with intellectual, sensory, mental, and physical challenges. Their adaptation of the program – birthed out of the belief that protecting and conserving Connecticut's natural heritage transcends political, cultural, and social boundaries – aims to address the needs of those from underserved communities and embrace the diversity of all wildlife and people.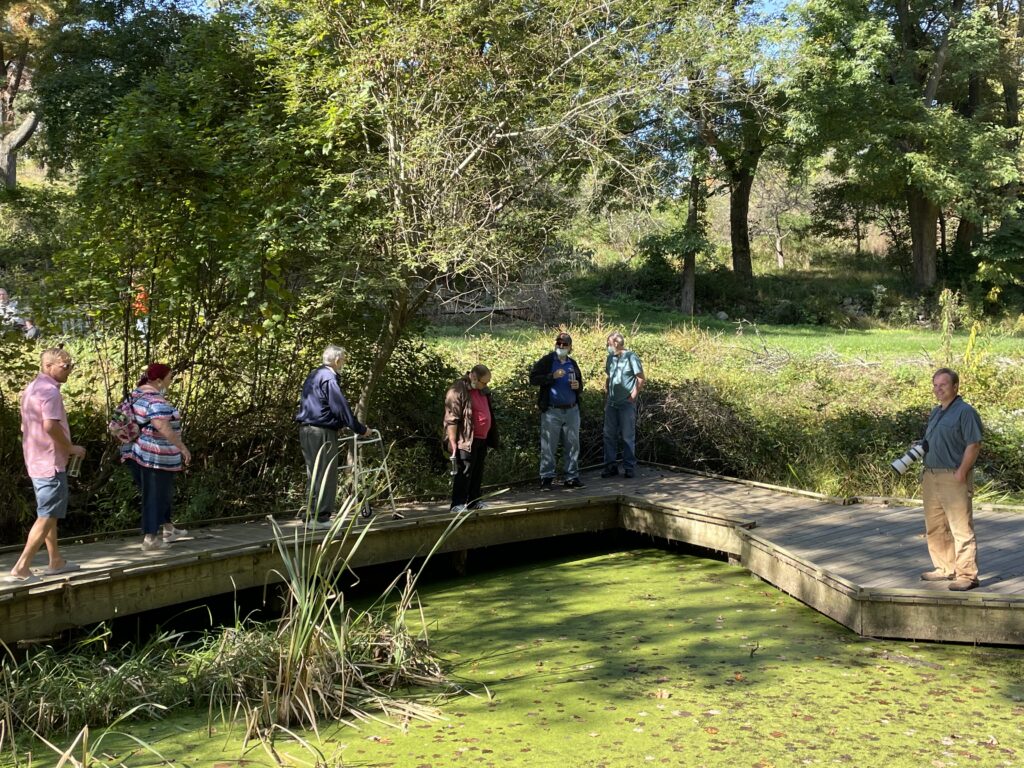 Recognizing that geography and terrain are common physical barriers to accessing outdoor spaces, the Center has gradually modified some of its trails to accommodate those with mobility devices and other physical accessibility needs, and offers several accessible trails surrounded by various habitats – including a rain garden, orchard, pond, woodlands, and fields. Ryan MacLean, Senior Coordinator of Education at Greenwich Audubon Center noted that "though the Main Sanctuary is nearly 300 acres and it's unlikely that we'll get 100% of our trails ADA accessible, we still want to continue making certain spaces as accessible as possible so any and everyone can experience and engage with nature." Many of their trails are covered in crushed stone for a smoother surface, including a ramp to their teaching pond that allows a wheelchair to go to the center of an aquatic habitat. The Center also has one fully paved trail located at the bottom of a hill in their main drive, where there is free, accessible parking. Over the last fifty years, one of the most popular outdoor experiences hosted at the Center is the annual fall hawk migration at the Main Sanctuary. The Center is located on a major migratory pathway for eagles, hawks, falcons, and vultures, making it a very exciting public access point and making the Main Sanctuary a designated Important Bird Area (IBA). While most locations for activities like this require hiking to the top of a mountain with a potentially rocky landscape, the Quaker Ridge Hawk Site is a grass lawn with an accessible parking lot, making it one of the most accessible hawk migration watch sites in the country.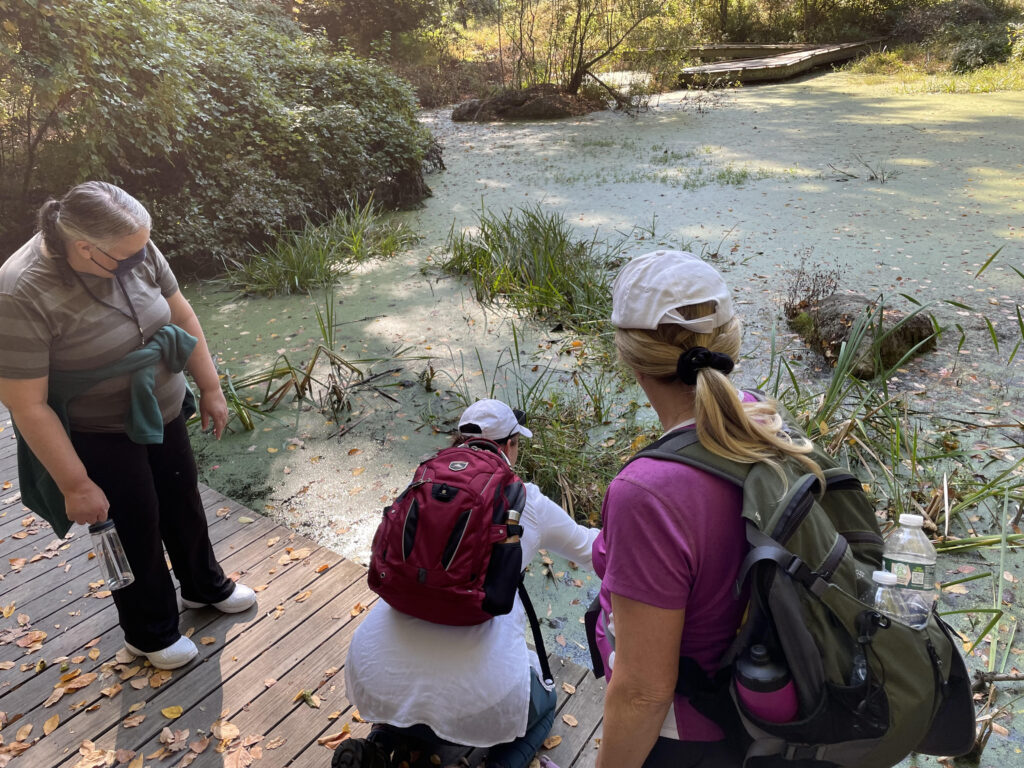 In addition to their physical accommodations, the Center has partnered with Abilis and Pathways, organizations focused on providing services and support for individuals with prolonged mental illnesses and needs. Through these partnerships, the Center has developed programs for these individuals to engage with nature and participate in activities that benefit Greenwichs' natural environment. Some of these activities include counting birds for community science and potting native plants and flowers on the Center's trails to support birds, butterflies and other wildlife.
Other inclusive programs and features the Center has developed include:
"Let's Go Birding Together" (LGBT), a series of bird walks that started as a Pride Month event, and now extends throughout the year
A series of personalized programs coordinated with STEPS Home Care, an organization that supports senior citizens with enriching outings and activities
A public building with a bird feeder window and various exhibits that are wheelchair accessible
With future plans to add new accessible trails and exhibits, sensory gardens, bilingual signage with braille, accessible maps, and more, the Center hopes to engage as many organizations as possible and continue to make the natural world a more accessible and inclusive place.