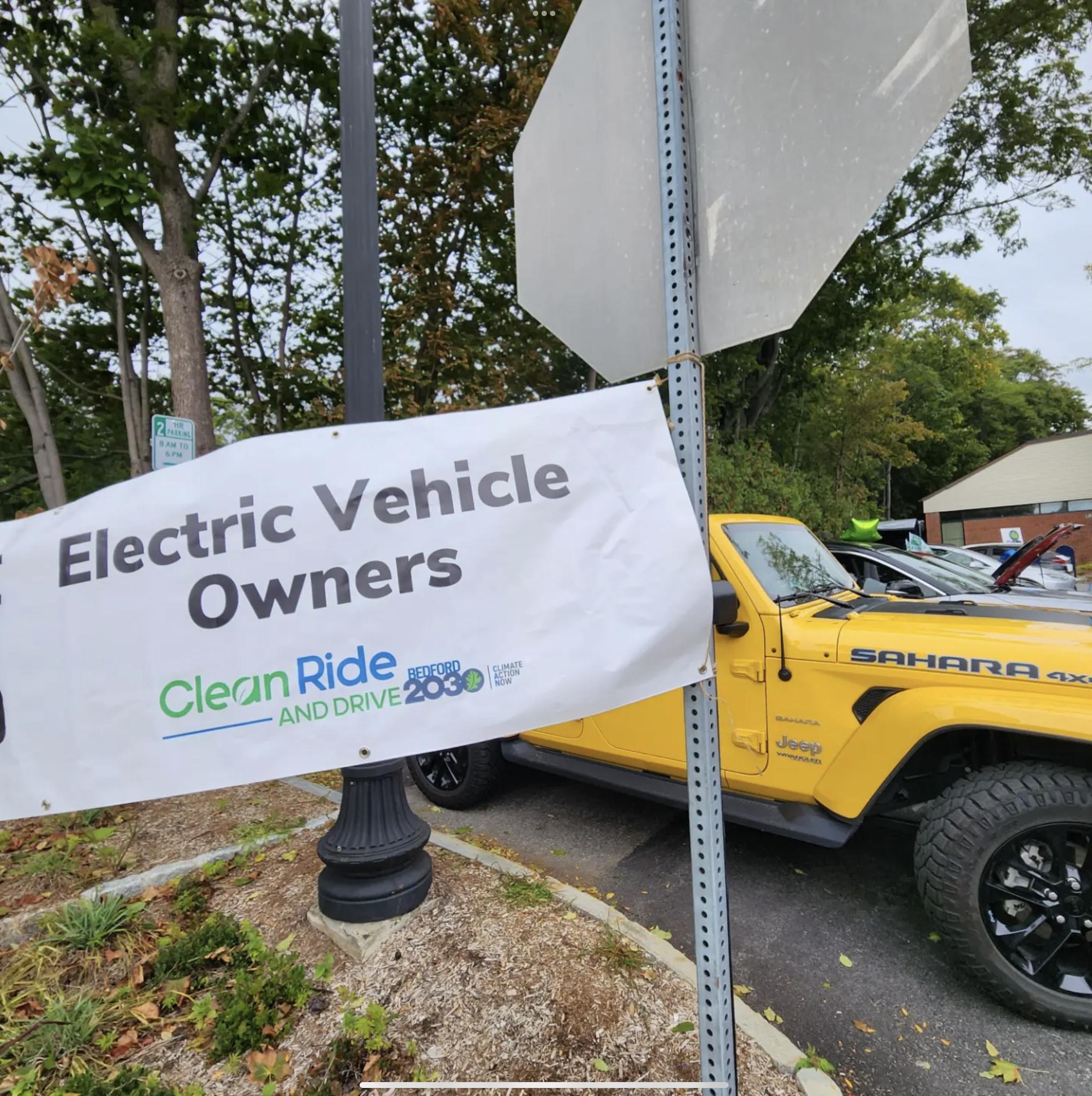 By Allison Hague
"The Ride and Drive expo provides accessible information and actions we can all take to make the switch to clean, fossil-free transportation," explained Bedford 2030 Program Director Mariah Okrongly. "Forty-eight percent of the greenhouse gas emissions polluting our community comes from the transportation sector. We need to make changes, big and small, that will result in cleaner, healthier air."
This past October, the Expo featured an Owners Corner where attendees could get the inside scoop from neighbors who've already made the switch to an EV. An electric school bus from White Plains and an electric transit bus from Westchester County were also featured as alternatives to gas-powered buses. Plan it Wild and Bedford Mowers shared information about electric lawn equipment and the health and environmental benefits of transitioning to electric tools at home.
In a new initiative this year, the Town of Bedford and Bedford 2030 launched a gas-powered lawn equipment buyback coupon program to support the Bedford Leaf Blower Ordinance. The Bedford buyback was modeled after a successful program in Pleasantville, NY, and was supported with grant funding Bedford 2030 received from NYSERDA's Clean Energy Communities program. Following enthusiastic community support during following sessions at the Recycling Center, Bedford funded an additional 25 coupons and ultimately recycled 75 polluting pieces of equipment! With so much more in store, planning is currently underway for the third annual Clean Ride and Drive Expo in 2023. 
Bedford 2030 is proud to provide resources and support to those in Bedford and beyond, as they combat the global climate crisis together. They welcome collaboration and invite everyone to share successes. Please reach out to info@bedford2030.org if you have any questions or would like to create your own EV event.