Landscape-scale conservation efforts benefit broad regions and ecosystems. Yet, planning at the landscape-scale often fails to reach the parcel level where the protection and stewardship occurs. H2H created the first ever parcel-level land conservation model for this region. H2H works to protect drinking water, land, and wildlife habitat through conservation and stewardship. Using spatial data showing land forms most resilient to climate change and GIS mapping, we identified priority focus areas. Within these areas, partners work across town, county, and state boundaries to engage landowners, neighborhoods, and communities to learn their concerns and identify opportunities. We offer informational materials, hands-on workshops, volunteer capacity, site visits and other valued resources.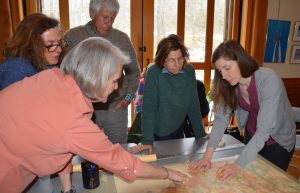 Vision
A landscape mosaic abundant in forests, farms, wildlands, and waterways of the Hudson to Housatonic Region enriches the quality of life for all who live, work and play here.
Mission
The H2H partner network advances the pace and practice of regional land protection and stewardship from the Hudson to the Housatonic by collaborating across boundaries to enhance the connection between people and nature.
Goals
Increase the pace of land protection so that X* percent of our priority wildlife habitats, parks,
trails, gardens, and farms are linked to others by 2060.
Create opportunities for municipalities and community groups to engage in land conservation
and stewardship that furthers shared objectives.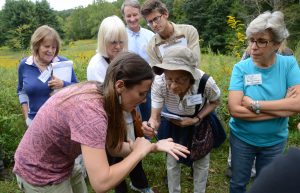 Engage landowners to take stewardship and land protection actions.
Improve the knowledge and capacity of H2HRCP members so they can achieve their shared mission.
*  Percentage to be determined by the Partnership
History
H2H began as a grant-funded initiative through a two-year U.S. Forest Service, Northeastern Area State and Private Forestry grant. To harness the momentum of their work strategizing, training, hosting workshops and conducting landowner consultations, H2H partners formed a regional conservation partnership. This informal yet organized network of people and organizations will continue H2H's efforts to increase the pace and permanence of land conservation by engaging private landowners and communities in land stewardship and land protection. In June 2017, the Fairfield County Regional Conservation Partnership (FCRCP) officially merged with H2H. Learn more about the
history here.
Conservation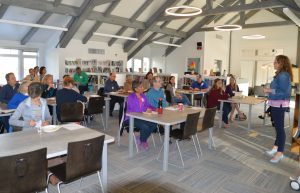 Keeping forests, fields, and wetlands intact and connected offers many benefits for people, plants, and animals. Protecting natural areas from development and fragmentation sustains and beautifies our communities. Conserved and connected land helps defend against flooding, tree pests, and invasives, allow for wildlife movement, mitigate climate change by keeping surrounding areas cooler and storing carbon, and provide healthy air, water, and recreation. H2H works with landowners, agencies, and organizations to encourage conservation easements and land donations that will protect our landscapes for today and for the future.
Stewardship
Responsibly managing land protects and enhances the many benefits our natural landscapes provide. Using science-backed management choices can reduce pollution, attract pollinators and other wildlife, and ensure healthy landscapes for people to enjoy. H2H offers information, workshops, and resources that encourage people to practice good stewardship in their backyards and beyond.