The Western Connecticut Council of Governments (WestCOG) serves as a coordinating forum for member districts* across Western Connecticut, ranging from Greenwich to Sherman. The council advises the region on land use, economic, emergency, and environmental planning, working to address issues affecting the governments and populations in their municipalities. Throughout the years, the regional coordination association has developed a multitude of resources for the use and benefit of its member districts – many of which are also accessible and useful for H2H partners. Though there are many resources available, we have highlighted three that Mike Towle, deputy director at WestCOG, thinks are the most valuable to H2H partners.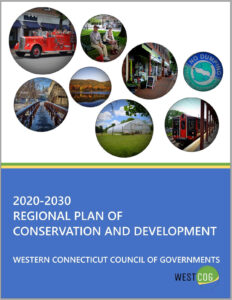 WestCOG's Plan of Conservation and Development (POCD):
The 2020-2030 Western Connecticut Regional Plan of Conservation and Development outlines the council's priorities and goals and serves as an advisory document for regional-level decision-making that can be incorporated at both the state and local-level planning process. H2H partners can look through the document to see what projects WestCOG is developing and implementing over the next ten years. As a result, partners can quickly learn if WestCOG could serve as a supporting partner, either by letter of support, planning services, data services, or grant writing.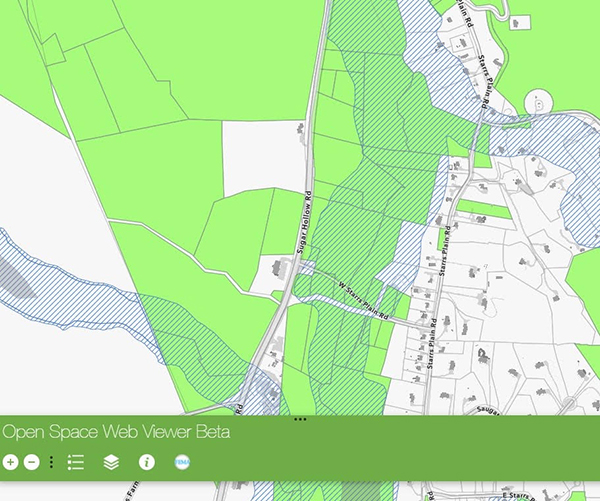 Open Space Inventory:
Made possible with funds from The Nature Conservancy, WestCOG's Open Space Inventory is an important resource for land preservation planning. Protected open space is an important factor for flood resilience and is a foundational component to the flood mitigation strategies developed through FEMA's Community Rating System (CRS). The resource was developed to assist with flood resilience programs and includes an interactive open space viewer and three downloadable resources: GIS data, data maintenance methodology, and an open space data schema. WestCOG coordinates at the state level for consistent data and relies on partnerships with land trusts to track the latest changes and keep this resource up to date.
Though still in its early stages, WestCOG has helped develop a data standard for Connecticut trails. Hosted on the CTGIS Network page, this data standard allows for reliable and consistent collection, processing, and sharing of commonly used datasets. WestCOG staff is dedicated to collecting improved data and sharing it with a statewide inventory, as trails are a common recreational resource and help people appreciate the need and value of land preservation.
*WestCOG serves the communities of Bethel, Bridgewater, Brookfield, Danbury, Darien, Greenwich, New Canaan, New Fairfield, New Milford, Newtown, Norwalk, Redding, Ridgefield, Sherman, Stamford, Weston, Westport, and Wilton.