Publications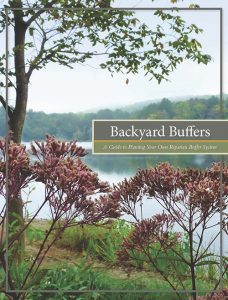 This practical guide offers information for homeowners and lake associations
who wish to enhance the health of waterways by planting riparian buffers.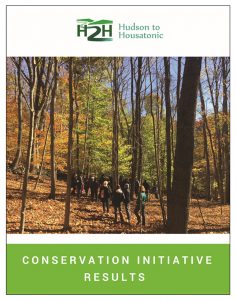 This report provides a summary of the achievements, activities, and lessons
learned between 2014 and 2016 of the H2H Conservation Initiative (H2HCI).
---
Podcasts and Presentations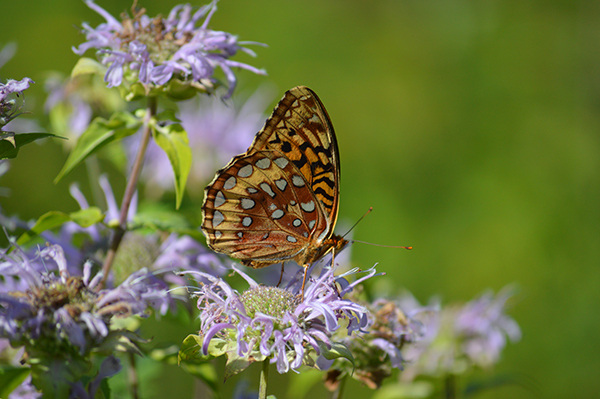 H2H Pollinator Pathways Gathering
December 2018
Click on the image to the left to listen to a four-part podcast H2H Pollinator Pathways Gathering at Westchester Land Trust in Bedford Hills, NY. This program brought dozens of community leaders together to discuss the Pollinator Pathway initiative and how to start pathways in their communities.
Part one of this podcast series features an introduction by Lori Ensinger, President of Westchester Land Trust and a pollinator pathway presentation by Mel Lemay, H2H Program Co-Coordinator. We hope you enjoy!
Jonathan Rose, guest speaker at H2H All-Partner Meeting
December 2017
Members of the Hudson to Housatonic Regional Conservation Partnership convened at Pace University for an All-Partner Meeting on December 6th featuring guest speaker Jonathan F.P. Rose, a renowned urban planner, real estate developer, and author. Rose delivered a rousing call to "equalize the landscape of opportunity for all" through planning and design that attends to community needs such as affordable housing, education, healthcare, and open space.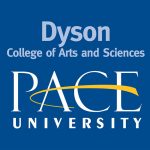 A big thank you to Pace University for hosting this event for community members to discuss regional conservation planning efforts! The presentation was followed by working group updates and a review of draft maps showing conservation priorities in urban, suburban and rural areas prepared in support of H2H's Strategic Conservation Plan.